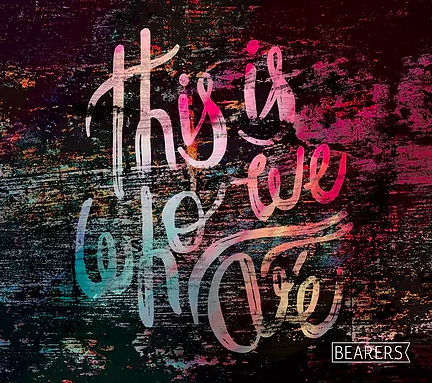 Bearers is a band from the New Zealand Salvation Army's Creative Resource Department, and in their debut EP they offer something new to the Salvos – a collection of modern, synth-heavy tunes perfect for corporate worship.
They have delivered a smart collection of five tracks – all of which reflect the truth of the Gospel, but simplified so they are easy to understand and engage with.
The musicianship is slick, expertly produced and filled with hooks that will stay in your head for days.
The opener, This is Who We Are, lays the foundation for an EP exploring our identity in Christ, and is on a par with worship bands like Hillsong's Young and Free and Planetshakers.
The intensity of electro sounds and backbeats intensifies through Purpose, and the band shows a sense of awareness of each individual's need to not only understand the glory of God, but our innate value within him.
God of Love ushers in a female lead, breaking listeners into slower, more worshipful tracks that end the EP, and this climaxes in the beautiful and evocative More of You, led by Sarah-Joy McIntosh.
Finishing with their namesake track Bearers, you get the sense that this EP is a sincere and accurate reflection of an upcoming band, desperate to see God transform lives through praise and worship.
Contemporary corps, youth groups and young adults across The Salvation Army will adore this EP, and the fluidity of the tracks gives corps the ability to modify them to suit their own congregation and engage with a younger generation.
It's not an understatement to say that This is Who We Are is a ground-breaking musical release for The Salvation Army worldwide.
It shows us as a relevant, contemporary Army, devoted to a loving God and willing to give our all for him.
Plus, it's as easy to listen to as any high-end worship band currently in the market.
You need to get yourself a copy of this. This Is Who We Are is available from shop.sarmy.net.nz for $10 or iTunes for $8.95.